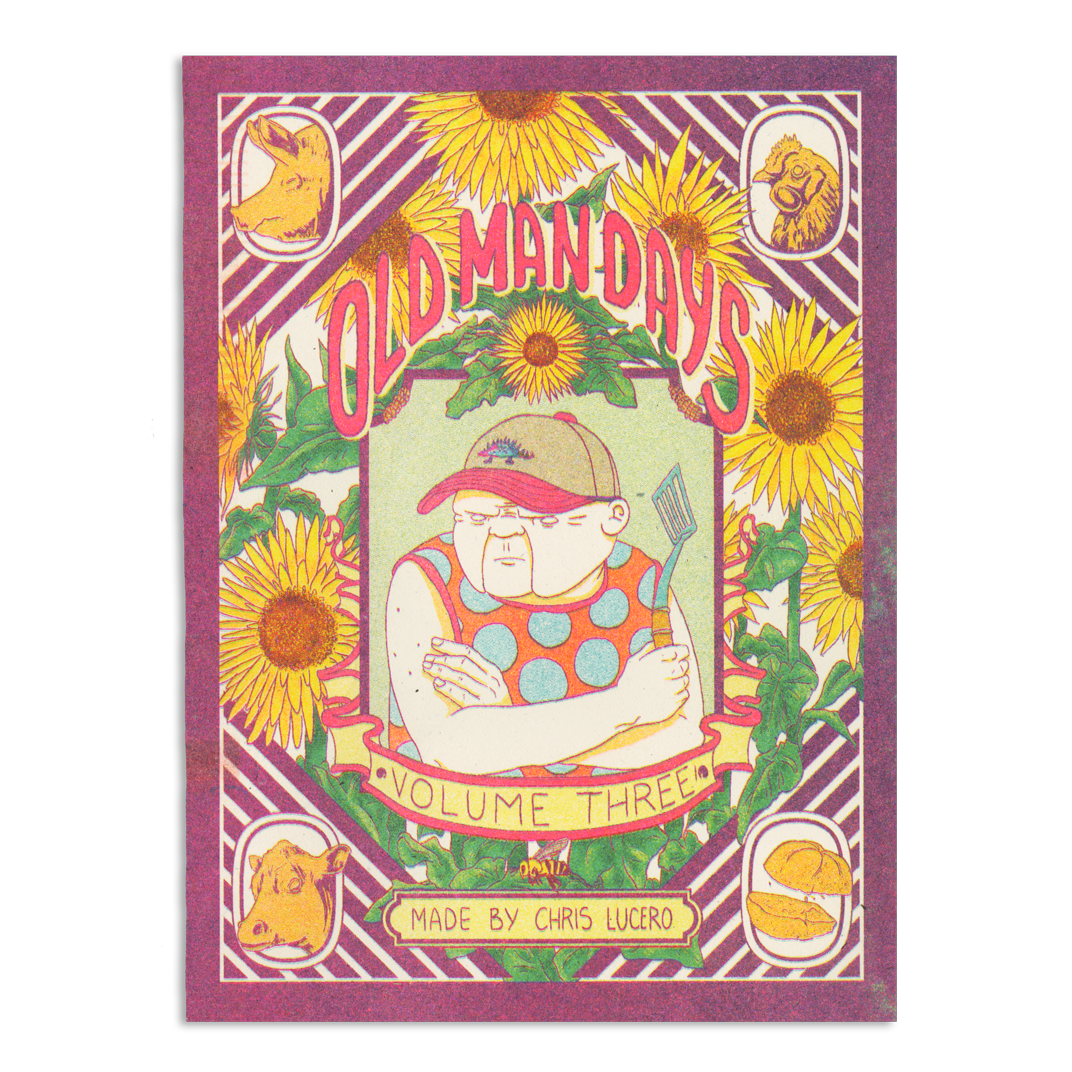 The third volume for a long term project collecting the day to day activities of an old man with a focus on his cooking skills.
Consists of a 36 page 5" x 6.75 saddle stitch zine with 36 unique illustrations.
Risograph printed cover, hand printed, assembled, and cropped all on 70T & 80C Speckletone True White paper.
Accompanying products include a hand printed Risograph poster using Violet, Mint, and Metallic Gold.